Mommy-Daughter Date Ideas That'll Put a Smile on Your Toddler's Face
Been crazy busy with work or caring for your newborn baby lately and want to make sure you're getting some quality time in with your toddler?  In search of mommy-daughter dates ideas that are suitable for toddlers?
Life can get busy, sure, but it's still extremely important to carve out the time to show our toddlers that we value them and that they're still number 1 in our hearts. Spending regular one-on-one time with your daughter will help strengthen your bond and allow her personality to come alive. It may even cut back on negative attention-getting behaviors and boost her self-esteem.
So, how can you make sure you're getting some quality mommy-daughter time in, and what kind of activities can you plan that will be perfect for your toddler?
Listed below are 21 mommy-daughter date ideas that'll put a smile on your toddler's face. You can even Pin this post to keep it handy for when you're filling out your calendar.
**Just so you know, Tales of a Messy Mom may collect a share of sales from purchases made through the affiliate links on this page. See the full disclosure here.
21 Mommy-Daughter Date Ideas for You and Your Toddler
1.) Picnic in the Park
Pack a blanket and a lunch and head to a nearby park. Enjoy eating in the grass and listening to your toddler's latest stories, and then head over to the playground to burn off some energy.
2.) Splash Around at the Pool 
Grab the swimsuits and sunscreen and head on over to splash around at your local pool. You could even see if there are any free spraygrounds or wading pools in the area. In the winter, call around to see if any gyms or hotels will let you swim for a small fee.
3.) "Coffee" Date
Your toddler will make the cutest coffee date. Take her to the local coffee shop and treat her with some chocolate milk, juice, or a smoothie, and be sure to treat yourself with some caffeine. Pack a busy box filled with books, games, and mess-free art projects for some entertainment while you're there.
4.) Visit a Local Attraction
Local attractions are perfect for mommy-daughter days. Check out what's available near you, and enjoy a day at the botanical gardens, science center, zoo, or children's museum. You could even let your toddler pick out a small item at the gift shop to commemorate your date.
5.) Jump Around at Open Gym 
This is a great one to do during the weekdays if you can swing it. But, a lot of gymnastics facilities host parent-tot open gyms during the day. Your toddler can roll around on the mats, swing on the bars, and take a dive in the pit.  Plus, it's just a great way to burn off your toddler's energy during the winter.
6.) Hit the Hiking Trail 
One of my personal favorite mommy-daughter dates are nature hikes. We love exploring in the great outdoors. We both get some exercise and fresh air and my toddler gets to collect rocks, sticks, and pinecones. Plus, we get to see some pretty neat animals along the way.
If we're by ourselves, we tend to stick to open, busy trails. We like to check out the more secluded trails with our local Hike It Baby group.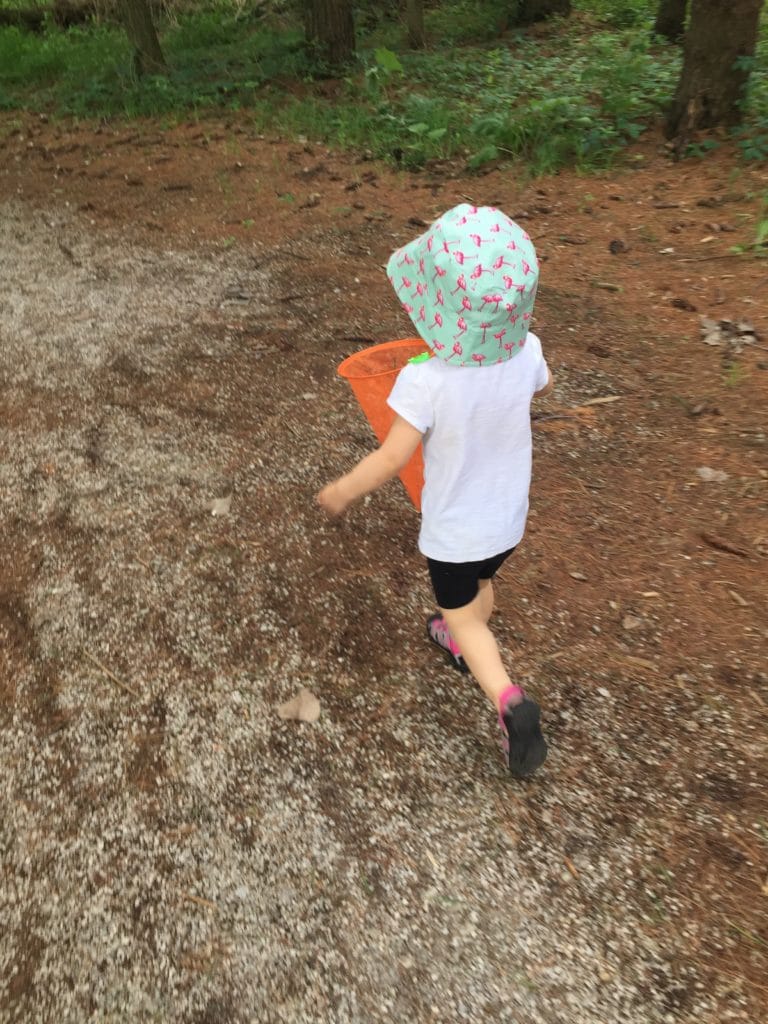 7.) Attend a Local Event
Check the news or ask in a local mommy group to find some family-friendly events going on. You might find your mommy-daughter date taking you to a food festival,  a Home Depot workshop, or even a free outdoor concert.
8.) Spend Some Time With Pets
If your toddler is an animal lover like mine, then she'll love checking out the ferrets, snakes, and chinchillas at the pet store. You could even set up a tank ahead of time, so you can take an easy-to-care for fish home with you that day.
You could also check out some larger fish at your local aquarium or Bass Pro Shop (one of our favorite things to do). Or, you could even visit some of the friendly dogs and cats at your local animal shelter.
9.) Make a Donation 
While you're at your local animal shelter, take this opportunity to help make a difference and donate some dog food, paper towels, cat toys, or even just some of your old towels. You could also donate some of your old clothes or toys to a local youth or women's shelter. Remember, your toddler is watching you.
10.) Take a Trip to Your Local Library
Nothing like taking a dive in a good book! Hit up your local library for toddler storytime or some free reading. Most libraries also have play kitchens, train sets, or other playsets to help entertain the little ones.
11.) Attend a Mommy and Me Yoga Class
Check your local yoga studios to see if they offer any mommy and me yoga classes. This is a great way to burn off some energy, learn some new poses, and just have fun.  If there aren't any classes near you, don't worry, there are lots of other ways to do yoga with your toddler.
12.) See a Film 
What's a date list without the classic dinner and a movie eh? Grab some grub and then head on over to the theatre to see the latest family-friendly film. You could also check out a documentary at the IMAX or even just relax on the couch, watching your toddler's favorite shows with her. We like to have mini Wild Kratts marathons at our house sometimes. 🙂
13. ) Head to the Farmer's Market (Or Even a Local Farm) 
Another great idea for a mommy-daughter date is to take your toddler to pick out some fresh fruits and veggies at the local farmer's market. A lot of farmer's markets also have live music and vendors selling made-to-order food, like smoothies, sandwiches, and ice cream.
You could even step it up a notch and see where the food actually comes from by visiting a local farm. Your toddler will be able to see how produce grows and might even be able to interact with some of the farm animals.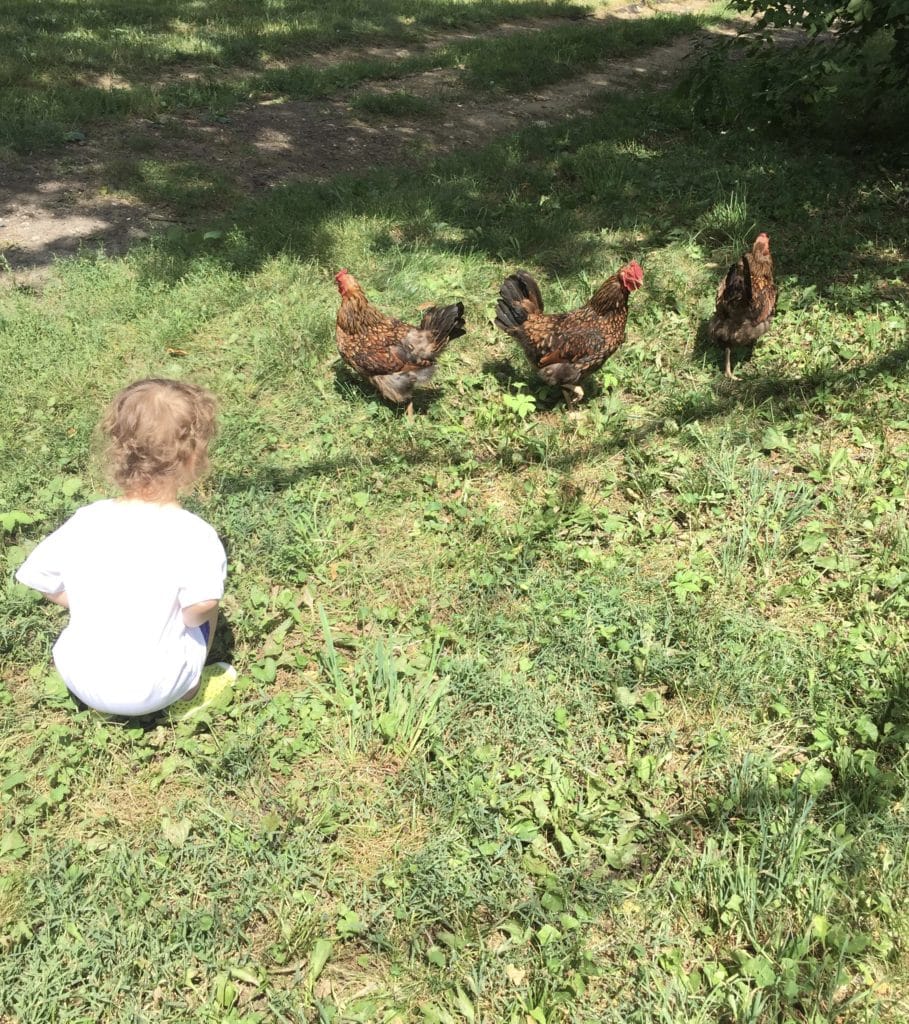 14.) Have a Tea Party
Host a tea party and invite all your toddler's favorite stuffies. You'll have a blast sipping on tea, coffee, or whatever else your toddler may be serving that day. A great activity to inspire imagination.
Shop Related Products

15.) Get Crafty
Awaken your inner artist. Grab some art supplies and prepare for things to get a little messy.  You and your toddler could paint some rocks, create a sun catcher, whip up some slime, or make homemade play-doh. You could also keep it super simple and stick with some classic finger painting.
16.) At-Home Mani-Pedis
You can't leave out the famous mother-daughter mani-pedis. Grab some natural, non-toxic nail polish and whisk your toddler away by turning her nails a different color. You could even get really brave and let your toddler paint your nails. 😉
17.) Bake Some Goodies
My toddler loves helping in the kitchen. We especially like to bake bread and muffins, and we also make these energy bites quite a bit. Let your toddler help scoop, pour, and crack the eggs. This is also a great opportunity for learning how to count and measure.
18.) Have a Fashion Show 
Grab some scarves, hats, and high heels and head down the "runway." Line up up the audience with you toddler's stuffed animals, and show off those outfits.  You could even grab some play dresses, occupational costumes, and play silks for more pretend play.
Shop Related Products

19.) Start a Garden 
Inspire a green thumb by having a mommy-daughter garden party. Collect some empty yogurt containers and have your toddler plant some herbs or flowers. Basil, daisies, chamomile, marigolds, and lavender are all great options for growing in containers. You could also have your toddler decorate the containers before you start planting.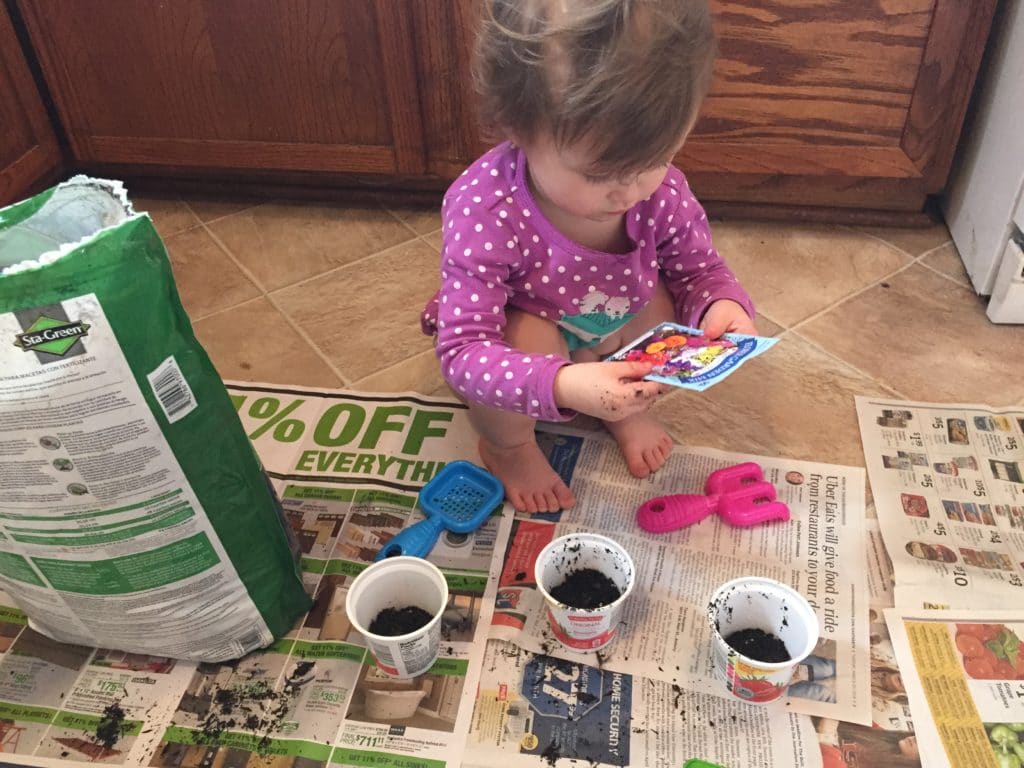 20.) Have a Game Night
Make date night game night! Grab all your toddler's favorite games and enjoy some quality mother-daughter bonding time. If you don't have any games, you could always check out your local thrift store to see if you can find any second-hand ones that are suitable for toddlers.
Shop Related Products

21.) Gaze at the Stars
Let your toddler stay up late one night to gaze at the stars with you. Grab a blanket and talk about the sun, moon, and planets. You could even get out the telescope for your junior astronomist. You could even make an entire night of it by camping in the backyard.
A Bond Like No Other 
The bond between mother and daughter is one like no other. But, sometimes life can get crazy, and we feel like we 're not spending enough quality time together.
It's important to carve out some mommy-daughter time and reconnect with one another. Through these 21 date ideas, you and your daughter can truly bond and just have some fun together. Girl Power!
What About You? 
What do you and your toddler girl enjoy doing together? Are you planning any of these dates in the near future? Drop a comment below and be sure to share this post with other toddler moms.